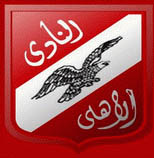 The decision taken by Al-Ahly management to give the coach (CEO) & big players (senior managers) a passive break till June is extremely professional because of the following:
1. Succession Planning:
They are giving the opportunity to subs and younger generation to participate in major experiences like Al-Zamalek and Isma3ely Matches. They are also giving a chance to the Trainer (Deputy) to show what he got, especially that they dont guarantee the coach for more than a year.
2. Calculated Risk:
They are risking loosing the matches, but they did that after guaranteeing the tournament. So it is calculated Risk.
3. Team Motivation:
I am sure that the subs, young players, and the trainer will do their best to come out with the best possible result even if defeated.
4.
Recharging & Fresh Eye:
For the next season, and having a fresh eye to see real strategic problems not only operational.
and after all that they are attacking the decision in the press....3agabi!!